Dr. Gladstein

Dr. Gladstein was born and spent her formative years in Europe, where her deep appreciation of artistic form and her eye for beauty was established. She received her Bachelor's Degree from New York University School of Arts and Science, where she double majored in premedical studies and history of fine arts. She was then accepted to one of the most prestigious medical schools in the country, New York University School of Medicine, via an early admission process reserved for only the most qualified candidates. There, she earned her medical doctorate degree. Dr. Gladstein completed her residency training at New York University Medical Center and Manhattan Eye, Ear, and Throat Hospital, the premier hospital for cosmetic eyelid surgery in Manhattan. She then continued her Aesthetic Surgery training, completing a Fellowship in Cosmetic and Reconstructive oculoplastic surgery at the Neigel Center for cosmetic and laser surgery under the supervision of Dr Janet M Neigel, renowned oculoplastic surgeon and an innovator of many new techniques and ideas. Upon completion of fellowship training, Dr. Gladstein established her practice, ENHANCE Aesthetic Arts with locations in Manhattan and Brooklyn, NY.
As a highly experienced, prolific and technically advanced eyelid surgeon who performed many thousands of eyelid lifts, Dr. Gladstein has developed and perfected an approach to upper eyelid surgery leading to quickest recovery with minimal swelling and scarring as well scarless lower lid surgery. Her patients constantly comment on the natural and impressive results that truly enhance lives and uplift spirits.
In addition to intricate surgical skill, Dr. Gladstein and her associates are among the top cosmetic injectors in the country. ENHANCE Aesthetic Arts is proud to be the top 100 Sculptra and top 250 Allergan family products injectors in the country. We have pioneered numerous cutting edge procedures including ENHANCE Hair, a treatment developed at ENHANCE and designed to target and support weak or thinning hair and ENHANCE Skin, the latest combination of RF skin resurfacing and the amazing effects of platelet rich plasma (PRP).
Dr. Gladstein is a member of the Aesthetic Facial Faculty for Allergan Cosmetic and Medicis Cosmetic. She is a highly regarded speaker and regularly trains other physicians on how to perform cosmetic injections effectively and safely. Dr. Gladstein serves on the Board of Directors for the Cosmetic Surgery Foundation as well as in various committees for the American Academy of Cosmetic Surgery. Dr. Gladstein is a certified inspector for the American Association for Accreditation of Ambulatory Surgery Facilities.
Our Associates
---
Sara Procak – Physician Assistant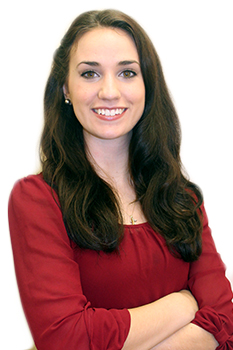 Sara Procak is a Physician Assistant who earned her Master's Degree in Physician Assistant studies at Pace University. She gained knowledge and experience in aesthetic medicine during her rotations at a prominent Dermatology and Cosmetic office in Manhattan. Following her combined passions for medicine and aesthetics, Sara found her way to ENHANCE Aesthetic Arts, where she was extensively trained in the art of aesthetic injections & top of the line cosmetic procedures by Dr. Irene Gladstein. Her attention to detail, kind demeanor, and devotion to excellence was instantly noticed by patients and colleagues alike. Sara gained her appreciation for the arts through acrylic painting and drawing, inspired by the landscape of upstate New York where she was raised. Always eager to give back, Sara spent much of her free time volunteering in the emergency room and as an EMT. Sara's friendly and compassionate nature makes patients feel completely at ease, while her dedication to perfection in her work produces exceptional results.

---
Angela Yip – Physician Assistant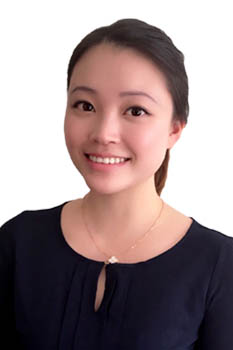 Angela Yip is a Physician Assistant who received her degree from St. John's University in Queens. She has always been interested in art and began drawing at a very young age and even taught herself graphic and web design at age 11. Angela also had a passion in taking care of others and in learning medicine, which was what eventually led her to earn a degree in Physician Assistant studies. During her training, Angela rotated at a large dermatology and cosmetics practice where her zeal for the fields grew. Upon graduation, Angela obtained a position in a cardiology lab where she performed urgent and emergent procedures everyday. Her years of experience there have given her valuable skills in accuracy, attention to detail, and patient care. Angela's love for medicine and the arts was well-noted when she got the opportunity to train under Dr. Irene Gladstein and became a certified cosmetic injector at ENHANCE Aesthetic arts.