Fine lines, wrinkles, and volume loss are the telltale signs of natural aging that eventually catch up to all of us. Dermal fillers offer a popular treatment option to smooth away wrinkles, replenish lost volume, and contour the features of the face, but not all fillers are created equal. Bellafill® is a true revolution in the world of dermal fillers. It's the only one that has been proven to stimulate collagen growth long term and offer patients years of youthful benefits. With such amazing, long-lasting results, it's no wonder Bellafill has attracted attention from so many patients and providers alike, and we're proud to offer this phenomenal filler at Project Glammers.
Board-certified oculoplastic surgeon and master injector Irene Gladstein, M.D., F.A.C.S., believes that aesthetic artistry and superb clinical skill are inseparable components that lead to results that are loved today, tomorrow, and for years to come. That's why she offers Bellafill for her patients as well as continues to hold regular trainings for other aesthetic injectors on how best to use Bellafill for full facial contouring, which she's dubbed Bellacontour.  
Bellafill Before & After Gallery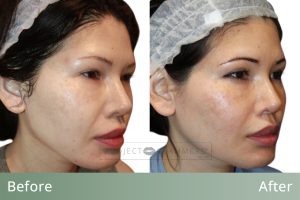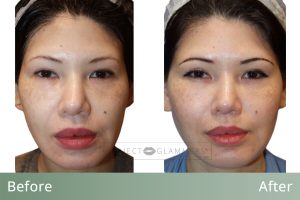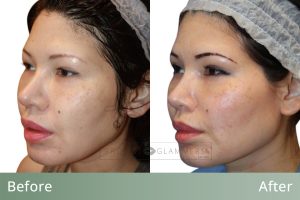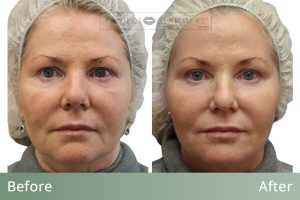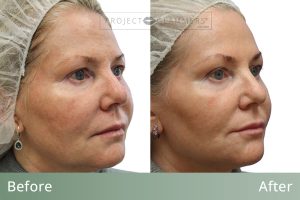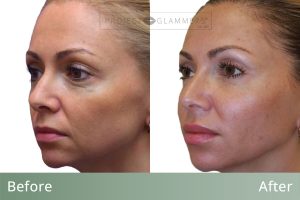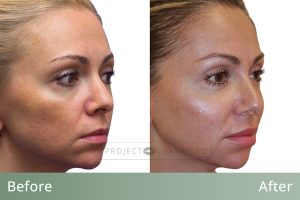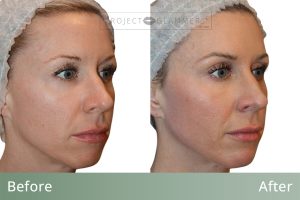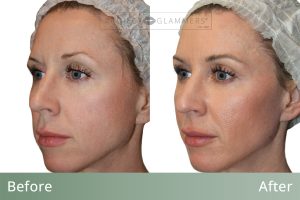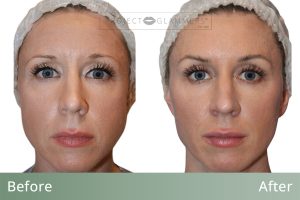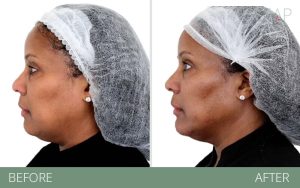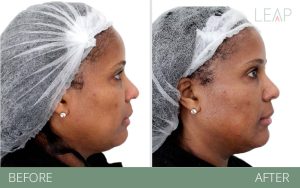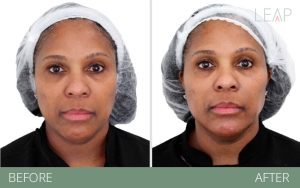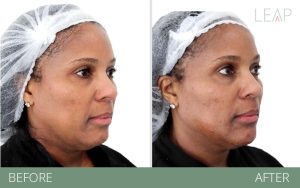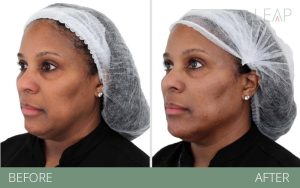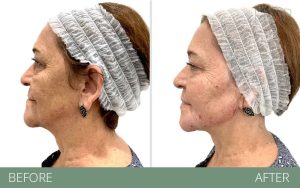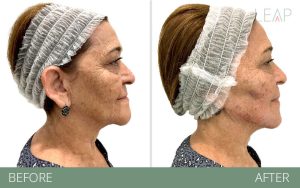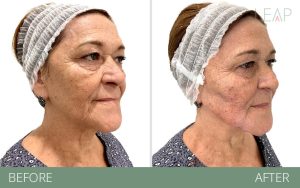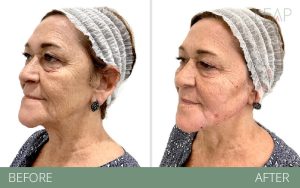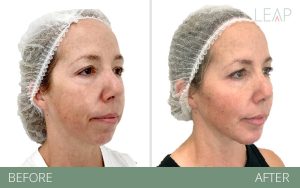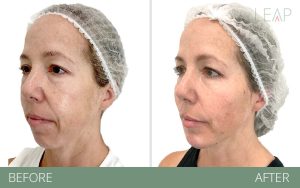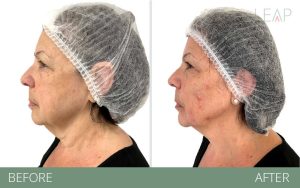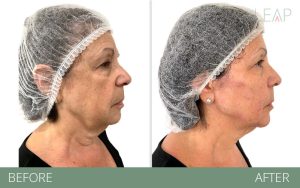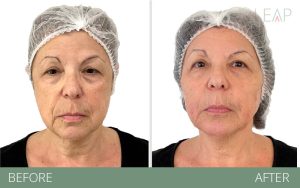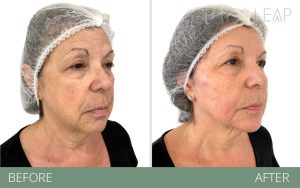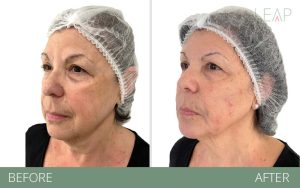 How does Bellafill work?
Bellafill is an FDA-approved, collagen-based dermal filler that contains polymethyl methacrylate (PMMA) microspheres. PMMA is a biocompatible material that has been safely used in medical implants and other devices for more than 65 years. The injected collagen provides immediate volume but is reabsorbed by the body over time. The PMMA microspheres, however, remain in place and create a supportive base that allows for more of your own collagen to develop, resulting in smoother-looking skin that lasts for years.
Who is a candidate for Bellafill injections?
Bellafill has been shown to work equally well for men and women of a variety of skin types. This filler is indicated for the correction of nasolabial folds and moderate to severe facial acne scars on the cheek in patients over 21 years of age. Eligible patients must receive a required skin test prior to treatment. Bellafill may not be a good option if you have a history of severe allergies, are allergic to bovine collagen or lidocaine, have a bleeding disorder, or are prone to irregular scarring. Our experienced Bellafill injectors will evaluate your individual situation thoroughly and help you determine if this treatment is the best route to meet your personal aesthetic goals.
Do Bellafill injections require any downtime?
Most Bellafill patients return to their normal activities immediately following their treatment. However, there may be some temporary swelling, redness, discomfort, bruising, lumps, itching, or discoloration at or around the injection sites. These symptoms are most often temporary and resolve within seven days. We'll discuss any potential side effects at your appointment so you have a clear understanding of what you may expect.
When will I notice results from Bellafill?
Bellafill replaces lost volume in the skin where wrinkles or acne scars are present to provide correction that is both immediate and long lasting. The collagen gel starts working immediately to fill in indentions and folds, while Bellafill's proprietary microspheres continue to add volume over time.
How long do the results from Bellafill last?
Bellafill has been shown to last up to five years when used to correct nasolabial folds and about a year when used to correct acne scars. Individual results may vary, however, as every person's skin structure is different. Overall, Bellafill boasts an 83% patient satisfaction rating after five years.
What's my next step to enjoying long-lasting benefits of Bellafill?
Find out if Bellafill may be the long-lasting solution to give you the smooth, youthful-looking skin you've been dreaming of. Call Project Glammers today at (877) 208-2882 or click here to book your appointment online at one of our three convenient locations. Our skin experts will discuss the treatment in detail and help you decide if Bellafill is right for you.