Welcome To Project Glammers
Project Glammers is a state-of-the-art aesthetic practice with locations in New York City and Naples, Florida specializing in noninvasive to minimally invasive (and even surgical) aesthetic treatments to produce beautiful, natural looking results.
At Project Glammers, our goal is to fulfill your utmost aesthetic desires through a variety of trusted treatments. Founded and led by renown oculoplastic surgeon, Irene Gladstein, M.D., F.A.C.S., Project Glammers proudly offers the latest cutting-edge technologies, state-of-the-art facilities, and highly trained and certified staff so you know without a doubt you're in good hands.
If you've been thinking about getting an aesthetic treatment of your own but not quite sure where to begin, we invite you to schedule a consultation and allow our friendly aesthetic experts to guide you every step of the way.
Your Artistic Beauty Experts

Dr. Irene Gladstein is the woman behind the magic at Project Glammers. As a board-certified oculoplastic surgeon, master injector, and medical director of the practice, Dr. Irene has a true passion for aesthetics. She's also a renown public speaker and trainer for global aesthetics manufacturers, active in the American Academy of Cosmetic Surgery, and proudly serves on the board of the Cosmetic Surgery Foundation.
Dr. Irene's unique approach involves tailoring treatments to each individual patient based on their own aesthetic goals. She also personally trains each of her associate injectors to share in the approach of producing consistent beautiful outcomes for every client.
Get to know Dr. Irene more by clicking here.
Multiple Locations to Best Serve You

Our Training Division:
Project Glammers Leap
Dr. Irene's passion for aesthetics and elevating the industry as a whole led to her establishing a comprehensive training program designed to help other injectors develop their aesthetic eye and put them on a path of long-term success. Project Glammers LEAP draws injectors from across the nation to learn the best injectable practices for producing truly remarkable results from Dr. Irene herself.
Today's aesthetic market is by far the most competitive marketplace of all the medical specialties. To excel in such a unique environment, you need to be able to interconnect both superb clinical skill and the ability to envision the artistic results from individualized treatment plans to satisfy your patients and keep them coming back for years to come. That's the driving force behind LEAP.
Learn more about Project Glammers LEAP here.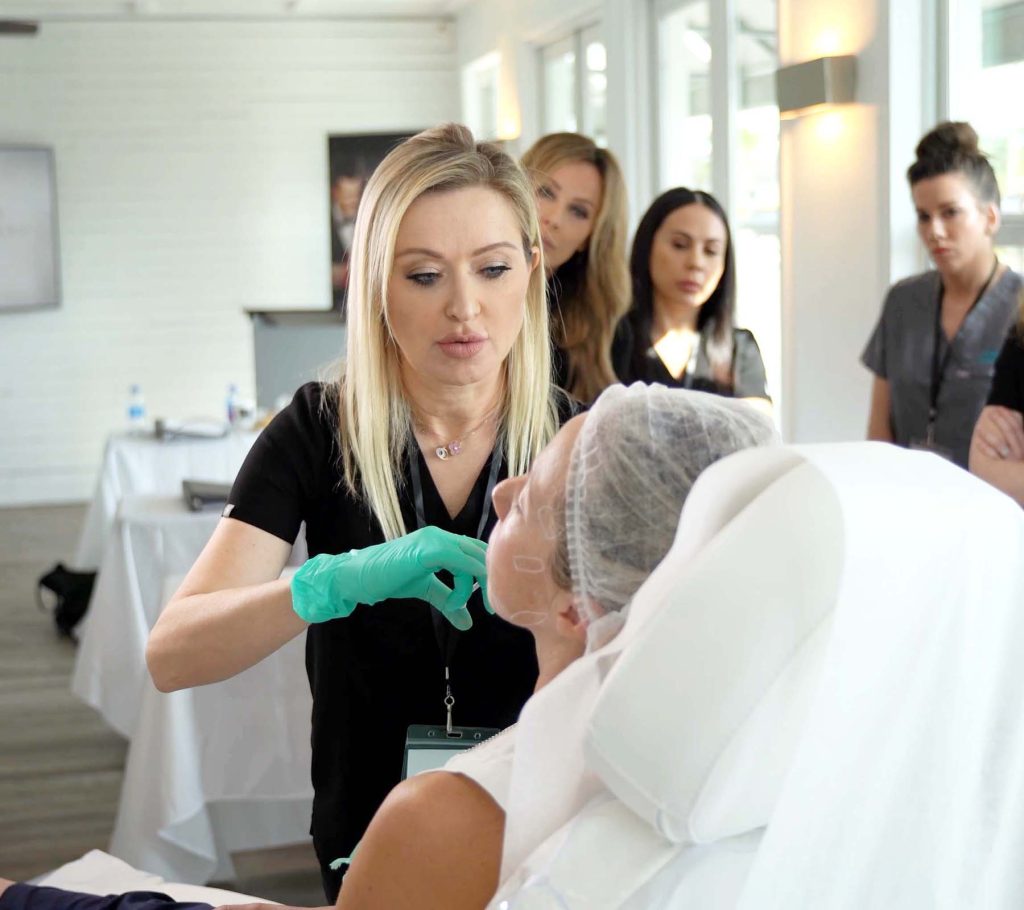 Discover Your Most Beautiful Self