Anna – Office Manager
Anna is our beloved Office Manager, and the person you will have the pleasure of associating with when you call or visit. She is a kind-hearted, pleasant, and reliable individual who is focused on making your experience at ENHANCE most enjoyable. As a child growing up in Eastern Europe, Anna was dedicated to gymnastics – which may be the cause of her well developed discipline, punctuation, and organization skills. Before taking a leap to the U.S., Anna began her education in Political Science and International Relations. She has a unique ability to relate to each patient, to accommodate their needs with understanding and utmost care. If you even had an ounce of worry or anticipation, after speaking to Anna, you will be more informed and at complete ease.
---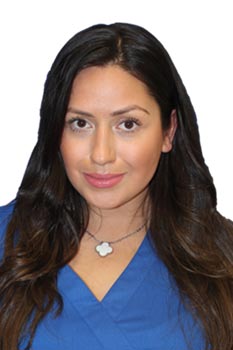 Alina – Cosmetic Consultant
After several years of being Dr. Gladstein's medical assistant, Alina has gained in depth knowledge and intricate understanding of all injectable enhancements at ENHANCE.
She is currently enrolled in a nursing program expanding her knowledge of the medical field to become a nurse.
Her knowledge of the field and love of helping people drive her to always be at your assistance, providing you with comfort and peace of mind.
At ENHANCE, Alina enjoys the opportunity to help patients feel beautiful, pampered, and empowered with the knowledge to make educated decisions.
Outside of her work and studies, Alina is a huge fan of the arts, regularly attending art galleries, exhibitions, shows, and museums, while working on her photography skills.
---
Stephanie – Medical Assistant/Technician
Stephanie – began studying business administration in college, but her passion for English literature, poetry, and visual arts has always been a bigger part of her. Stephanie enjoys to draw, paint, and sketch, and attends art shows around NYC every chance she gets. In school, she proudly represented the "Art Talent" and participated in competitions where her artwork has won on several occasions. As a Medical Assistant and Laser Technician at ENHANCE, Stephanie is right in her element, as she appreciates the beauty and art of aesthetics.
---