Your Artistic Beauty Experts.
Your Artistic Beauty Experts.
Welcome to Project Glammers®
Your Premier Med Spa From New York City to Naples, FL!
Project Glammers is a state-of-the-art med spa with locations in New York City and Naples, Florida specializing in noninvasive to minimally invasive (and even surgical) aesthetic treatments to produce beautiful, natural looking results.
There's a special kind of confidence that comes from looking your best. At Project Glammers, our goal is to empower you with the knowledge that will guide you in fulfilling your utmost aesthetic desires through the variety of trusted treatments we provide. Whether you're new to cosmetic treatments or you've been around the beauty block a time or two and looking to maintain your already pleasing results, our family of skin professionals is here to guide you every step of the way. Founded and led by renown oculoplastic surgeon, Irene Gladstein, M.D., F.A.C.S., Project Glammers proudly offers the latest cutting-edge technologies, state-of-the-art facilities, and highly trained and certified staff so you know without a doubt you're in good hands.
If you've been thinking about getting an aesthetic treatment of your own but not quite sure where to begin, we invite you to schedule a consultation, step in to one of our beautiful, welcoming facilities, and allow our friendly aesthetic experts to take care of the rest.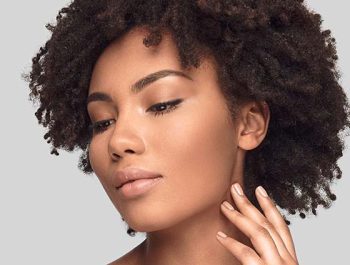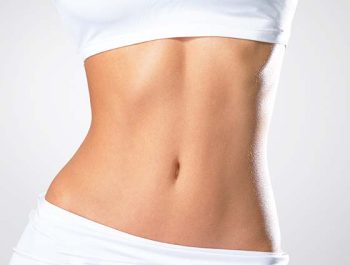 When you offer as much as we do, one location just doesn't cut it. That's why we have three beautiful offices to house everything you need to bring out the best in your appearance…and your mood. We have two offices in New York City – Brooklyn & Gramercy Park – as well as one in Naples, Florida. North or south, we've got your beauty needs covered.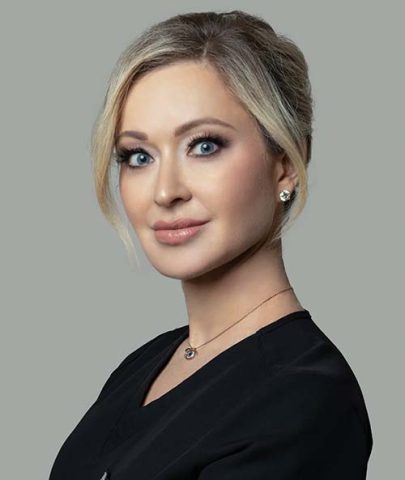 Meet our Founder, Irene Gladstein, M.D., F.A.C.S.
Dr. Irene Gladstein is the woman behind the magic. As a board-certified oculoplastic surgeon, master injector, and medical director of Project Glammers, Dr. Gladstein has a true passion for aesthetics. She's also a renown public speaker and trainer for global aesthetics manufacturers Allergan and Galderma, actively involved in the American Academy of Cosmetic Surgery, and proudly serves on the board of Cosmetic Surgery Foundation.
Dr. Gladstein's unique approach involves tailoring treatments to each individual patient based on their own aesthetic goals to produce the most natural, long-lasting results possible. Dr. Gladstein also personally trains each of her associate injectors to share in that approach of producing consistent beauty outcomes for every Project Glammers client.
Get to know Dr. Gladstein more by clicking here.

Effective Aesthetic Treatments For Your Face & Body
When you can no longer deny the telltale signs of aging and you've made the decision to do something about it, the possibilities may seem endless and a bit overwhelming. We offer all the tried-and true beauty treatments to address your concerns, but we make it a point to educate you on which ones best align with your goals and why. 
We specialize in the following:
Neurotoxins (Botox®, Xeomin®, Dysport®)
Dermal fillers
Body Contouring
Kybella®
Venus Freeze
HydraFacial MD
Skin Rejuvenation
Skin Tightening
Radiofrequency (RF) Resurfacing
IPL Hair Reduction
Much more!
Introducing Kybella, the first and only FDA-approved injectable drug that contours and improves the appearance and profile of moderate to severe fat below the chin, otherwise known as a "double chin.
Dr. Irene Gladstein was selected to become one of the pioneers providers of Kybella based on her extensive expertise in cosmetic injections. She is among the first few surgeons in the USA to offer this treatment, and the very first in Brooklyn, NY, giving our patients exclusive early access to this groundbreaking and unparalleled treatment. Introducing a revolutionary new technology that will help get rid of your unwanted fat, cellulite and wrinkles once and for all. Venus Freeze is your perfect non-surgical solution to achieving the young and flawless skin that the natural process of aging has stripped you of. This wonderful new procedure can be used to treat all areas of your entire body giving you the tighter skin, free of wrinkles and cellulite, that you've been longing for.
The HydraFacial is the newest technological advancement in skincare and beauty that has the attention of all the stars in Hollywood. The principal feature of this innovative procedure is its ability to hydrate the skin during each step as opposed to drying and irritating like some other resurfacing methods. Book Your Appointment Today!
Now that you know what we're all about at Project Glammers, we'd love for you to be a part of our story and us a part of yours! Your journey to self-love can start with a simple call or click.
Book your appointment with us today by calling (877) 208-2882 or schedule online by clicking here. We can't wait to get to know you and help you get your glam on!