Alina – Practice Manager
After several years of being Dr. Gladstein's medical assistant, Alina has gained in-depth knowledge and intricate understanding of all injectable enhancements as PROJECT GLAMMERS.
She is currently enrolled in a nursing program expanding her knowledge of the medical field to become a nurse. Her knowledge of the field and love of helping people drive her to always be at your assistance, providing you with comfort and peace of mind.
At PROJECT GLAMMERS, Alina enjoys the opportunity to help patients feel beautiful, pampered, and empowered with the knowledge to make educated decisions.
Outside of her work and studies, Alina is a huge fan of the arts, regularly attending art galleries, exhibitions, shows, and museums, while working on her photography skills.
---
Sierra — Patient Concierge Supervisor
Sierra is our Patient Concierge Supervisor; she is warm, knowledgeable and attentive – all traits that make the client and staff experience second to none. Sierra is passionate about whole-self wellness, aesthetics and the arts. Sierra has a BA Psychology and has excelled in artistic pursuits in the areas of literature and theatre. Professionally, she has successfully managed teams and provided administrative excellence. At the Enhancers she merges her interest and skill-set while remaining curious and open to learning – she is always on the path of growth, both personally and professionally. Sierra prioritizes integrity, compassion, professionalism and providing the highest quality customer service and satisfaction which in turn inspires loyalty and encourages a beautiful aesthetic inside and out.
---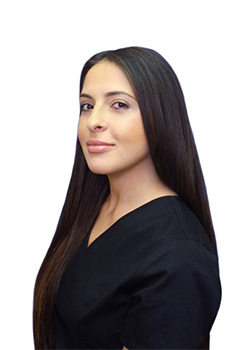 Stephanie – Cosmetic Consultant / Medical Assistant
Stephanie – began studying business administrations in college, but her passion for English literature, poetry, and visual arts have always been a bigger part of her. Stephanie enjoys to draw, paint, and sketch, and attends art shows around NYC every chance she gets. IN school, she proudly represented the "Art Talent" and participated in competitions where her artwork has won on several occasions, As a Medical Assistant and Laser Technician ad PROJECT GLAMMERS, Stephanie is right in her element, as she appreciates the beauty and art of aesthetics.
---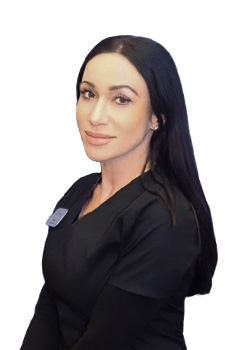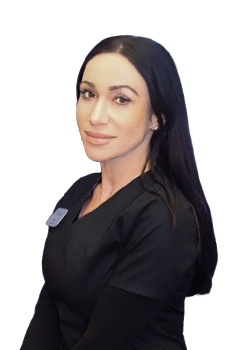 Anna – Cosmetic Consultant / Medical Assistant
Anna is our amazingly knowledgeable, warm and patient-care oriented cosmetic consultant with a keen eye for beauty. While her formal education has been focused on Business and she holds a Bachelors degree in Business and Media Communications with a minor in Marketing, she has always been passionate about aesthetics. Her dedication to it eventually led her into in the field 8 years and she absolutely loves it!!! Anna is truly focused on guiding her patients through the world of aesthetic enhancements and making them feel comfortable and at ease every step of the way. She says "I feel like everyone regardless of age, gender, culture or socio-economic status should be able to look and feel better about themselves. Whether it's a small adjustment here and there or a full transformation, it's always great to see happy patients!" Aside from her love for aesthetic education, Anna enjoys fashion, fitness, art and photography.
---
Stephanie C- Licensed Medical Aesthetician
Stephanie is a celebrity facialist/licensed medical aesthetician, highly experienced lash/brow artist and a lead aesthetician at our Gramercy Park location. Stephanie has been in the aesthetic industry for over 10 years. Starting as a freelance makeup artist for weddings and special events, she went on to study esthiology at Aveda Institute SoHo in NYC and became a licensed esthetician in both NY and NJ. Stephanie trained vigorously under her mentor, long time celebrity facialist Ling Chan. She learned some of the most sought after techniques in treating every skin type, as well as absorbed the importance of in-depth client relationship building skills from Chan's 40+ years of success in the industry. While working for Ling, Stephanie had also gained experience as the brow artist and facialist to multiple high profile clients and models. Stephanie has the unique ability to customize customized age preventative, general maintenance, red carpet ready and specific condition related facials and non-invasive aesthetic protocols reflective of advanced aesthetic @projectglammers standards. She is also an expert in individualized protocols from the @projectglammers Medical Grade Skin Care Line and is able to select products that fit your skin's individualized needs. Her extensive experience in the industry and love for imparting confidence fuels her passion for what she does each and every day. Her ability to guide patients through their aesthetic journey based on client's unique requests and needs is what makes her a perfect team member here at @PROJECT GLAMMERS
---
Genesis – Licensed Medical Aesthetician
Genesis is from Poconos, Pennsylvania, . Her love for New York City inspired her to live her ultimate dreams. Genesis attended the 2015 Sunburst Beauty Pageant in Pittsburgh PA and won first place in the best smile and personality. Sought out by a modeling agency called Barbizon, she was given the opportunity as lead recruiter for the county, and their new Personal Development coach, attending high schools, fairs, beauty conventions etcetera. She continued her education and her craft in Modeling and Personal Development Life skill. Genesis took her experiences and combined it with health after working as a Certified Nurse Assistant in a Rehabilitation home, That's when she found out her passion in helping those with ageing skin. Genesis focus is unmatched when it comes to creating experiences that are not only calming and relaxing but also demonstrating in long term results. Genesis is now a Medical Esthetician specialized in Anti Aging, looking forward to all that comes her way.
---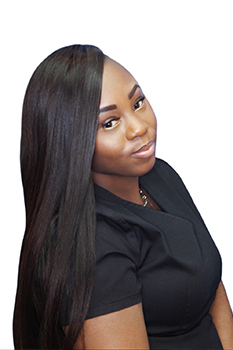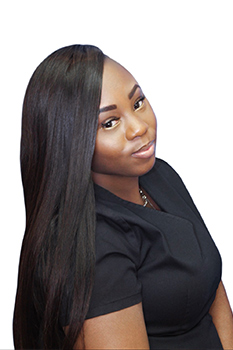 Princess – Patient Concierge
Princess is our patient coordinator and works very hard to provide the most amazing phone and in-person experiences to our patients. With extensive expertise in the medical field and in customer service, her humble personality with a passion to help is what drives Princess to do her best and motivate others. Princess prides herself on being an excellent team player and always goes out of her way to create a pleasant, enjoyable experience for all of our beauties.