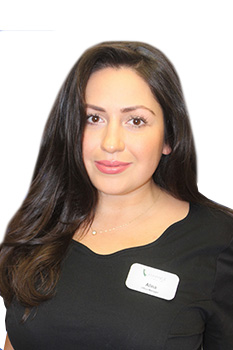 Alina – Practice Manager
After several years of being Dr. Gladstein's medical assistant, Alina has gained in-depth knowledge and intricate understanding of all injectable enhancements as THE ENHANCERS.
She is currently enrolled in a nursing program expanding her knowledge of the medical field to become a nurse. Her knowledge of the field and love of helping people drive her to always be at your assistance, providing you with comfort and peace of mind.
At THE ENHANCERS, Alina enjoys the opportunity to help patients feel beautiful, pampered, and empowered with the knowledge to make educated decisions.
Outside of her work and studies, Alina is a huge fan of the arts, regularly attending art galleries, exhibitions, shows, and museums, while working on her photography skills.
---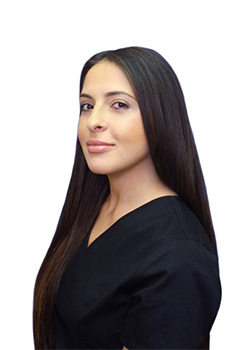 Stephanie – Medical Assistant/Technician
Stephanie – began studying business administrations in college, but her passion for English literature, poetry, and visual arts have always been a bigger part of her. Stephanie enjoys to draw, paint, and sketch, and attends art shows around NYC every chance she gets. IN school, she proudly represented the "Art Talent" and participated in competitions where her artwork has won on several occasions, As a Medical Assistant and Laser Technician ad THE ENHANCERS, Stephanie is right in her element, as she appreciates the beauty and art of aesthetics.
---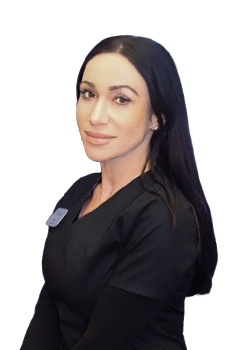 Anna N – Cosmetic Consultant / Medical Assistant
Anna is our amazingly knowledgeable, warm and patient-care oriented cosmetic consultant with a keen eye for beauty. While her formal education has been focused on Business and she holds a Bachelors degree in Business and Media Communications with a minor in Marketing, she has always been passionate about aesthetics. Her dedication to it eventually led her into in the field 8 years and she absolutely loves it!!! Anna is truly focused on guiding her patients through the world of aesthetic enhancements and making them feel comfortable and at ease every step of the way. She says "I feel like everyone regardless of age, gender, culture or socio-economic status should be able to look and feel better about themselves. Whether it's a small adjustment here and there or a full transformation, it's always great to see happy patients!" Aside from her love for aesthetic education, Anna enjoys fashion, fitness, art and photography.
---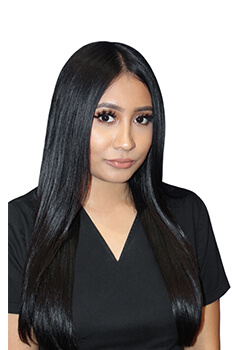 Karen – Patient Coordinator/ Assistant Media Coordinator
Karen is our Assistant Media Coordinator who not only enjoys being a part of all social media handles but has a strong passion for all aesthetic enhancements. Karen is currently on her road to becoming a Nurse, so she too loves the medical field! Karen says " Beauty is something I have always been fascinated with while growing up, so the fact that I can incorporate the love I have for medicine with Beauty is absolutely amazing!!"
---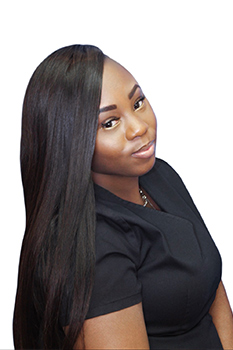 Princess – Patient Coordinator
Princess is our patient coordinator and works very hard to provide the most amazing phone and in-person experiences to our patients. With extensive expertise in the medical field and in customer service, her humble personality with a passion to help is what drives Princess to do her best and motivate others. Princess prides herself on being an excellent team player and always goes out of her way to create a pleasant, enjoyable experience for all of our beauties.
---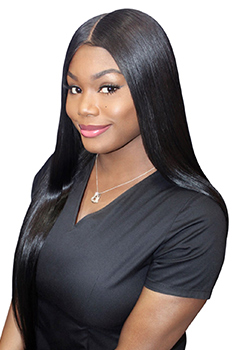 Nia' Marie – Patient Coordinator
Nia'Marie is our patient coordinator who has a passion for skin care, cosmetic beauty and aesthetic enhancing. She has more than 5 years of experience working in a luxurious high-end retail environment as a visual merchandising manager. She was awarded and promoted on multiple occasions throughout her career for her amazing track record of achieving exceptional results in sales, her customer service techniques and a keen eye for conceptual design. Nia'Marie truly prides herself in providing the highest quality of customer service to achieve customer satisfaction. She is well versed in product/procedure knowledge striving to provide an overall pleasant and personalized experience. Nia'Marie has a passion for learning and is always looking for ways to improve and further her growth. She is currently furthering her education in medical aesthetic.
---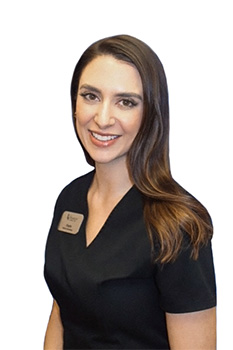 Kayla – Aesthetician / Cosmetic Consultant / Medical Assistant
Kayla's passion for skin care started at a young age, while working on her own skin insecurities. She is dedicated to helping others to feel more confident and beautiful. She obtained a B.S. in Biology from Penn State University and went on to earn a Certified Nurses Assistant License from Allegheny College of Maryland before finally receiving her aesthetics license at Christine Valmy International School for Esthetics here in NYC. With a strong background in science, Kayla enjoys learning and educating clients about the way products can improve the health and beauty of their skin. Her keen eye for details, consistency, and compassion for others makes her a PERFECT fit as a leading aesthetician in our Gramercy Park location.